The 8th TLB Revival – A Huge Success Despite 'biblical' Rain!
http://tlb-revival.co.uk/explore-the-2023-revival-exeter-and-devon-motor-event/
The rain came down in buckets but the cars came, the band sang, and people danced & kept smiling through ( if wet through)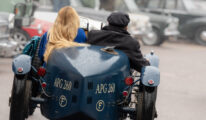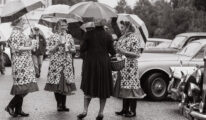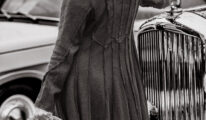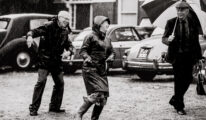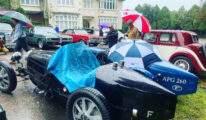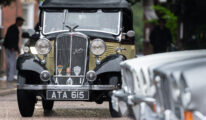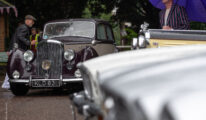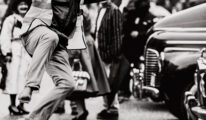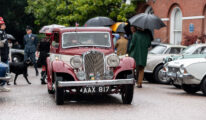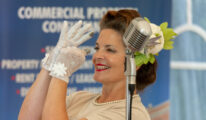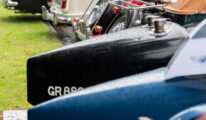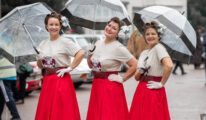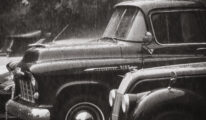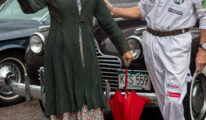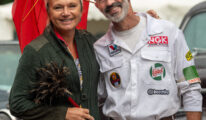 This year's date for your diaries is Sunday 17th September 2023
More info and entry forms to follow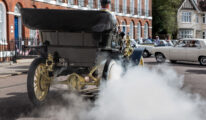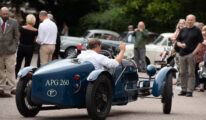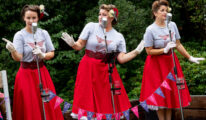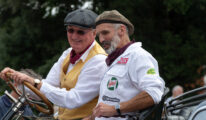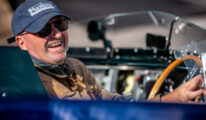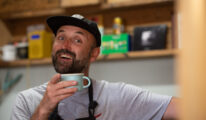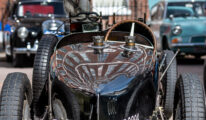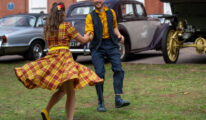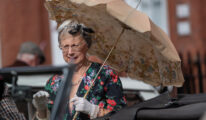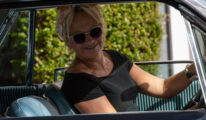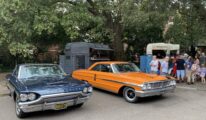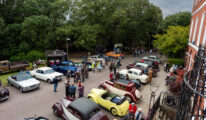 The weather gods smiled upon us and we had a respectful minute silence for the passing of our dear Queen.
Thanks to Andrew for images https://andrewbutler.net/
Josh Beadon for graphics including fab T shirts  https://tococreative.co.uk/
fantastic turn out of cars and people again – an eclectic mix from a 1910 Steam car to a convertible Mini. A brace of  1920's racing Bugattis next to a Sunbeam Rapier opposite an Austin Cambridge Taxi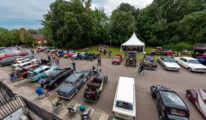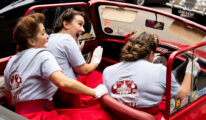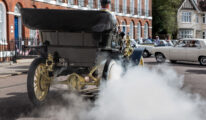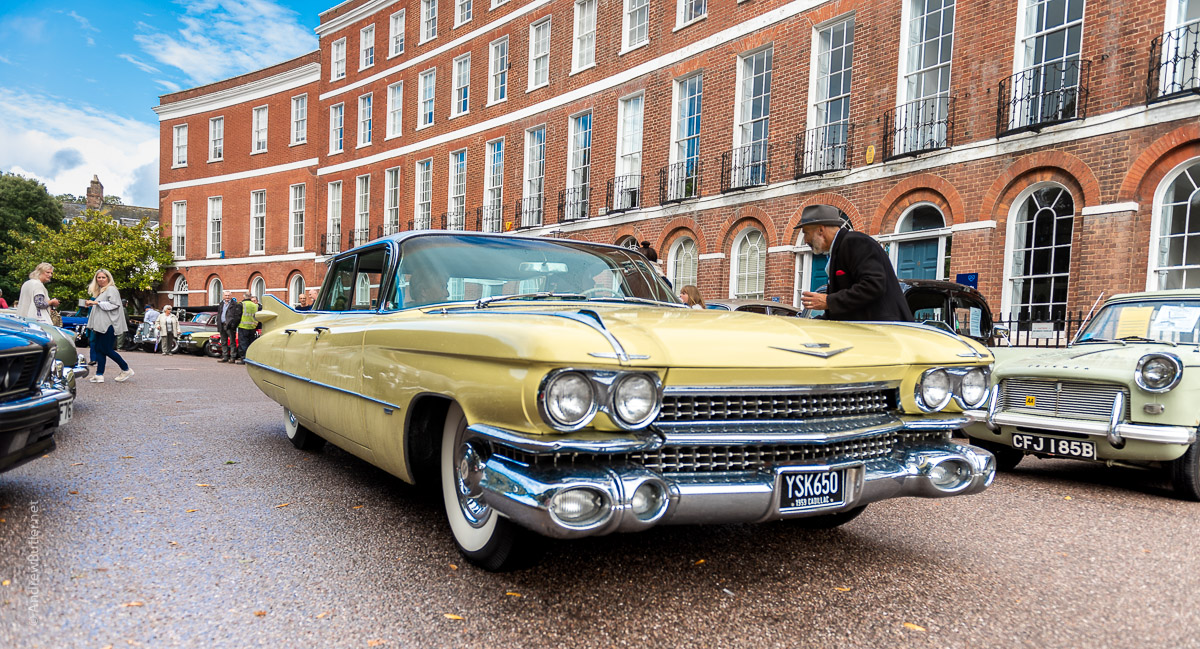 Revival Number 6! The dark skies did not dampen our spirits! Another fine turn out of marvellous motors and fine folks with our backdrop of the Georgian crescent and the littel private park-Music from the the Hummingbirds & Sun Dogs along with roaring motors was the soundtrack. In addition to the aroma of old leather and oil was the smell of sizzling meat, flame pizza & crepes in the hot plate
2018
Well we got away with it! The rain and clouds lifted and the sun shone at last. Around 60 intrepid drivers and many riders donned their 'glad rags' and drove and rode their pride and joy into the crescent and a good day was had by all and money raised for Blesma!
https://tlb-revival.co.uk/explore-the-2018-revival-exeter-and-devon-motor-event/
2017
'Another great day, our prayers to the weather gods were answered' and over 80 drivers and riders had held the faith and struck out under grey skies for the Turner Locker Barnfield Revival. The skies brightened the rain held off and a splendid selection of automotive exotica and period gems filled the Barnfield Crescent. The guests in period attire sat on the grass and amongst the cars to be treated to the delightful 'warm time' harmonies of the wonderful Siren sisters and the fabulous local band the Sundogs while being kept fed and watered by Lemon Jelli & Good Game. As someone said it was like and end of season party for the classic car crowd, a chance to step back in time and converse in the city centre oasis that is Barnfield crescent.
The range of vehicles was enormous, from a 1920 Maharaja's Rolls Royce to one of only two 4 wheel Bond Bugs. Bugatti's and Lagonda's from the 1930's through to Jaguars from the swinging 60's. For many the star may have been a 1936 Aston Martin Grand Prix car but everyone had their favourites and amongst them were dozens of British motorbikes.
new dedicated Revival website.
We did it all again on Saturday 26th September 2015 – Music from the Siren Sisters, Night Owls & Delta 88's this year.
Andrew Butler's wonderful shots!
the rushes of 2015 – click to follow!
Little film of last years do – turn on your speakers!
A glorious day again in Barnfield Crescent – Exeter for the Turner Locker Barnfield Revival which focused on classic cars, motorbikes and bicycles as well as vintage costumes – a genuine homage to Goodwood Revival & Salon Privé.
Participants and visitors gathered from 11am to 4pm around a vast choice of vintage classic cars and various types of vehicles including motorbikes. The aim was to forget work for a day and meet other vintage/classic cars and motorbikes owners/enthusiasts,  in order to share the same passion and exchange ideas and stories about these prestigious automobiles. However, it wasn't just about engines and petrol heads; people had the opportunity to wear vintage clothes to match their vehicles and make that day even more special and memorable all in the beautiful private Georgian Crescent in the heart of Exeter's city centre.
The outdoors event took place in Barnfield Crescent and was hosted  by Turner Locker Barnfield who ususally deal with investment property, office space and various commercial property management in and around Exeter.
There was music from
The vintage close-harmony vocal trio: https://www.thesirensisters.co.uk/
Local Rockabilly band The Delta 88s https://www.delta88.co.uk/
and al fresco music amongst the motors from The Nightowls a cafè swing band playing hot syncopated songs of the 1920's and wooing love songs of the 1930's and 40's.
Various caterers joined the event for this fantastic occasion. Guests had the choice between:
hot drinks provided by the brilliant BikeCaffe,
* cakes (and tea) from Hidden Treasure Tea Room,
* Fiesty Carribean Curries from Fancy That!
* burgers & hot dogs freshly prepared by Good Game Topsham,
* soft and cocktails were available too from the Cocktail Caravan
Shots from the 2014 Revival  Photography courtesy of https://andrewbutler.net/turner-locker-barnfield-revival-exeter/
Take a look at our facebook page to see the latest photos: https://www.facebook.com/TLB.Revival
For more details and information about the forthcoming TLB Revival events visit the dedicated site HERE.