Suite 4, Notaries House, Chapel Street, Exeter, EX1 1AJ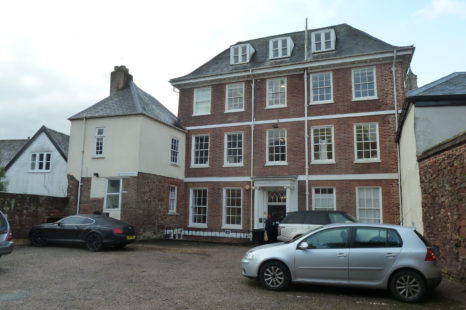 Location:
Suite 4
Notaries House
Chapel Street
Exeter
EX1 1A
Size:
Room 1: 24.3 sq m Room 2: 17.2 sq m Room 3: 3.96 sq m TOTAL: 45.46
Price:
A new lease at a rental of £7,950 pa plus VAT.
To arrange a viewing call
or email us at
Notaries House is a listed, historical property, with a Georgian façade fronting the  car park and with a side gate to Choristers Lane. Suite 4 is on the first floor and is divided up into 3 rooms. There are shared toilets and kitchen facilities on the basement level and also a small kitchenette on the second floor.