Retail Premises With 1st Floor Showroom 154 SIDWELL STREET EX4 6RT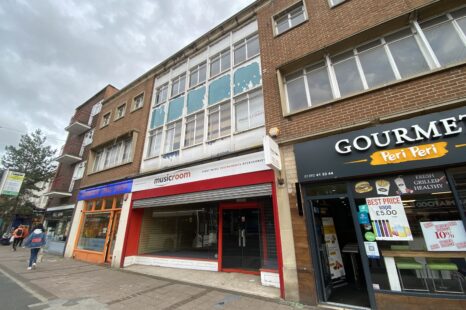 Location:
154 SIDWELL STREET Exeter EX4 6RT
Size:
Ground floor retail unit with rear access and large 1st floor retail showroom over with storage on the second floor Full width glazed frontage to Sidwell Street. Retail Shop area; 81.3 sq m (874 sq. ft) Grd storage 30 sq. m 1st floor showroom 166.8 sq. m (1795 sq. ft + storage of 69.5 sq. m (ft 2nd floor stores 71.5 sq. ft (769 sq. ft) Door to outside with, access from Stover Court at the rear.
Contact the agent for this buildings energy performance information
and certificates. The most recent information will be provided.
To arrange a viewing call
or email us at
This ground floor retail unit with large 1st floor showroom and 2nd floor stores occupies a busy and visible location in this landscaped section of Sidwell Street with parking spaces in front of the shops, yet only a short walk to John Lewis, 'The Princesshay Shopping Centre' and the many amenities of the High Street.  Major car parks are nearby