Foundry 17 McCoys Exeter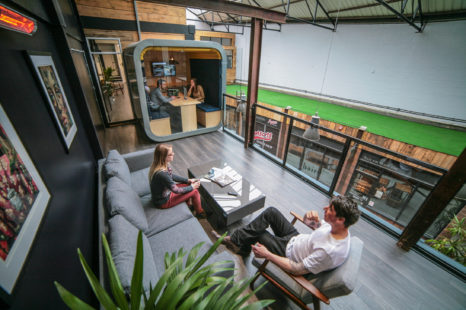 Location:
Introductory offer £100 pcm! Foundry 17 shared workspace EX4 3AN
Size:
Dedicated monthly desks allow you to establish a base.
Price:
Dedicated monthly desks allow you to establish a base. For an introductory offer of just £199 a month, you have optimum freedom: your own spacious desk is accessible 24/7, with lockable drawer unit. Like starting work at 4am on a Sunday? You're nuts but the choice is all yours! With free scanning and printing, fibre connection, free tea and coffee, and access to our impressive meeting space, your business has all it needs to succeed. We also boast awesome ping pong and fussball tables to help you play as hard as you work!
Contact the agent for this buildings energy performance information
and certificates. The most recent information will be provided.
To arrange a viewing call
or email us at
Foundry 17 has its very own, brand spanking new shared workspace. It's a place for businesses to come together and enjoy a work environment that's open, spacious and super-contemporary. Foundry 17 is a shared workspace in the heart of Exeter. As well as showcasing your buisness's forward-thinking attitude, you'll seduce your clients and customers in a space that is impressive and immersive. Our high-quality, super-sized, tech-enabled desks will accommodate every project, within a business community bursting with energy.