26 COWICK STREET EXETER EX4 1AL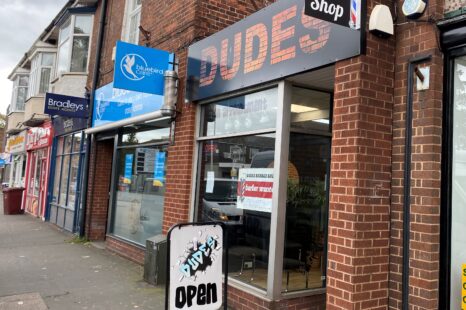 Location:
FREEHOLD RETAIL SHOP INVESTMENT Cowick Street Exeter
Size:
Retail Premises 44.22m² (476ft²) approx. Producing £9,250 pa
Price:
Producing £9,250pa on a 5 yrs lease from 2019 . OIRO £125,000 suit SIPP or SASS Pension
Contact the agent for this buildings energy performance information
and certificates. The most recent information will be provided.
To arrange a viewing call
or email us at
The premises are situated on Cowick Street, Exeter close to the Exe Bridges roundabout and in the midst of the shopping area, known for its range of individual retailers, and opposite the St Thomas Shopping Centre. It's also within about 100m of Exeter's main line St Thomas railway station. The unit is a single storey lock up shop with ancillary office and storage. The unit is let and fully fitted out as a popular and well-established barber 'Dudes'. NB: Planning approval was obtained in the past for a 1st floor (but has now lapsed).